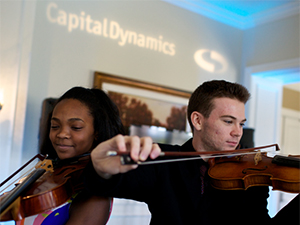 Astona International
We are honored to support Astona, a music academy for highly talented young musicians from all over the world who aspire to have a professional musical career. We are continually inspired by the talent, hard work, creativity and dedication of the Astona students, and applaud their commitment to building cultural bridges and friendships. We also revel in the pure pleasure of attending their concerts.
visit website
J.P. Morgan Chase Corporate Challenge
Our San Francisco and New York offices participate in the annual J.P. Morgan Corporate Challenge. The 3.5 mile race is held in 13 cities across seven countries to benefit local charities. The J.P. Morgan Corporate Challenge is an ideal opportunity to make a positive change in our communities through teamwork, fitness and financial donations.
visit website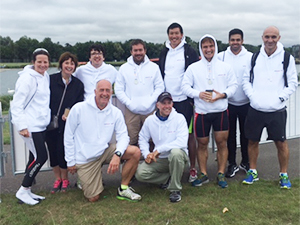 The Impetus-PEF Private Equity Triathlon
Our Zug, London and Birmingham offices join together for the Impetus-PEF Private Equity Triathlon. The money raised for the triathlon supports the Impetus Private Equity Foundation, which helps 11-24 year olds from disadvantaged backgrounds. The foundation is dedicated to investing in their education, helping them find jobs and ensuring they reach their full potential, a matter close to our hearts.
visit website